This is the first part of a group of 6 POSTs that I would like to edit about sports preparation for ultramarathons, which are very important to me and I really enjoy participating in these tests. It will be 6 parts, let's start.

First part: The Vision of my working life integrated with my sports goals

"If you want to be happy and efficient, you must use the methodologies of your work in your personal, social and sports life" This is self-explanatory: If you are an expert in projects at work, you should also be so at home and with your social circle when you meet. get involved in a project: vacation trip, build a house, create a paddle tennis team, etc.
I am fully convinced that becoming a CEO means a lot of effort, but more effort means staying in office and helping each person in your organization grow and achieving their personal and work goals.
Preparing a company to improve substantially within 3 years requires a portfolio of key projects in the different areas of the company. Many companies undertake internal projects and do not achieve the objectives they pursue in at least 70% of the projects they execute. 
From my perception and experience, I identify at least three causes that do not allow companies to grow and achieve their goals in the projects they execute.

These causes are on our minds as CEO and as workers:
Not possessing the essential knowledge and at least a methodology that allows you to execute those improvement projects in an excellent way and achieve the goals.

Not training the people who make up the projects with the skills and abilities necessary to execute them and the roles that each of them must play in the projects.

The lack of involvement and reaction when things do not go as we want, that is, the ability to detect problems in advance and analyze them, very well, to eliminate the 19 types of waste and the causes of non-quality in projects.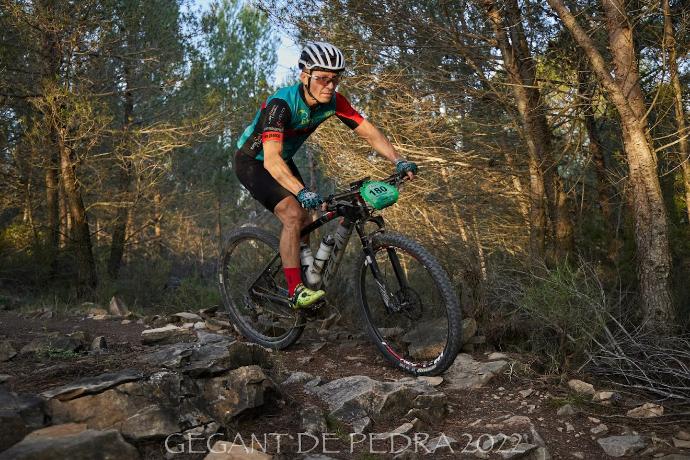 Preparation for ultra-distance races is not a matter of a few weeks, but months of effort and sacrifice to get fit for the tests and be able to give one hundred percent and be able to say:

"It was worth it"

That is why I want to do an exercise in awareness by applying the PMBOK project management methodology to the preparation of my ultramarathon competitions that I do annually. This "adaptation" will help me achieve the sporting goal that I set for myself, and at the same time, establish in my mind the key aspects of PMBOK that a CEO requires to achieve excellence with his staff through the execution of projects.
The ultimate goal is to master this methodology and know how to apply it in your sporting, personal and social life and in this way you become a true expert in directing projects regardless of their nature.
As in an engineering project, such as from the construction of a dam to the manufacture of industrial machinery for production and logistics processes incorporating the concepts of industry 4.0 and what we do at Keeltek, you have to follow a few stages very clear and standardized and known worldwide.
Within the methodology described in the Project Management Body of Knowledge (PMBOK) when facing a project, there are five groups of processes to follow, which are:

Start

Planning

Execution

Monitoring and control

Close with lessons learned to improve the next project
If you want to delve into them, I suggest you review the PMBOK Manual in its seventh edition since in this POST we will not go into that detail. If you are a person who works on projects, I recommend this methodology in case you do not have one established for your projects.
The ultramarathon, despite not being a great work of engineering or machinery design, also requires a vital project methodology to guarantee the success of the people who are going to make up the ultramarathon team promoted by Keeltek

According to the PMBOK methodology, the adaptation that I make for my personal project of being able to get in shape and give the maximum in each test: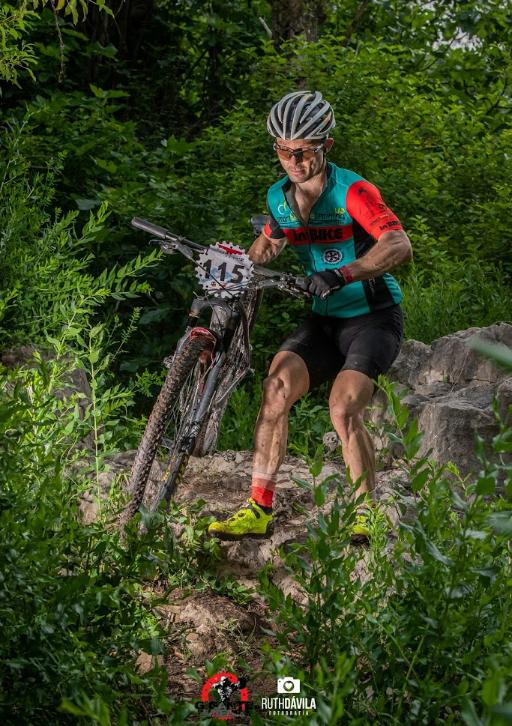 PMBOK Chapter 4:  Ultramarathon Project Integration Management

Develop project minutes. In my case create a document that specifies: - Invite and convince one or two athlete friends to create a team for the ultramarathons. A team is more efficient than a single man.

- Sports and physical tests that we must carry out. Those that guarantee us the best performance in them.

- Performance that we want to achieve. Do we just want to finish the test? Or do we plan to give 100% of our potential?

- What time should we dedicate that does not affect our work performance, what days are we going to train? In what schedule? In my personal case, being in charge of a company I must train before starting work, my training schedule is from 5:30 to 7 AM- Which of the 9 Belbin roles will each athlete adopt in this sports project.

The role of resource investigator is very important to search for and detect which tests are the best. It is also important that we are specialists in ultramarathons and the role of sports coordinator.

- What indicators (called KPI's) we are going to record and monitor to guarantee the evolution and the physical and mental improvements for the tests.

- What medical exams should we have to reduce the risk in health issues and conditions to take on this challenge (In risk analysis projects)

- Propose to the Keeltek company that I direct, to be a sponsor of the ultramarathon team. Financial and cost aspects of the projects.

- Playful actions outside the project program. For example: going out on a bike in a more playful way or a family trip incorporating the family of the team once a week in this way we achieve strategic alliances with the beings we love and who support us in this activity.

- What is the structure of the tests and exercise tasks. We are talking about the training structure that PMBOK calls EDT Detailed Work Structure in this case for athletes and strategic allies.

 

Identify the interested parties or Stakeholders:

We must think about whether the team has the knowledge and skills to carry out the physical preparation, have a correct diet and know what supplements we must take, and also if we must acquire mechanical support to maintain the bicycle, and other support teams. If this is not the case, we must look for partners who are specialists in the subject to incorporate them and who are present when necessary.


Develop the plan for the direction of the training (project):

Here we are all the project managers for the ultramarathon, we simply have to do the 9 functions and with the greatest possible versatility to encompass all the tasks to be carried out to reach our goal in the Ultramarathon. I'm talking about Belbin's 9 roles for project teams.

Direct and manage the project training:

It involves registering, in advance, for the selected tests and complying with everything related to what was agreed in the planning phase, execution of the training, control of the same and monitoring the indicators of growth and increase of effectiveness in reaching the goal. Go through the scenarios in which the tests are executed knowing the locations. Go to the best scenarios we can.

Manage the knowledge of the project for ultramarathons:

We must make sure that we take advantage of all the experience from previous projects that each member of the team brings, if we have carried out similar tests, review the data to have more information and see the videos of other countries and the opinions of the world's ultramarathon experts. We also need to make sure that the information that will be found and generated from the experience of preparing for these ultramarathons is stored somewhere easy to retrieve for years to come. For this, we are going to put into practice a digital Learning Management System (LMS) platform in which we will enable the team and allies to be able to consult videos, documents, training plans, etc.

Monitor and control the EDT work of the project:

We are going to use the project management program on the Odoo Platform of our company Keeltek to be able to open a session for the team that promotes KEELTEK. We will make a Schedule of activities for weeks and days if necessary to facilitate communication and be very effective in actual execution, following the tasks and meeting the Milestones and performance goals in the tests.

Carry out the integrated control of changes in the exercises and training programs:

Register and monitor the sports indicators per person and the KPIs that guarantee that we are improving as a team and individually and make decisions to guarantee the evolution of each one of us. For those of us who do not achieve the expected results, act with preventive and corrective Lines of Action that must be applied.

Close the project or phase and analyze the lessons learned:                                                                                                                                                                         Once we have finished the first Ultramarathon, we must release the resources and hold a meeting to focus on the next ultramarathon in which we are going to participate. Logically we have more time, we have already learned from our mistakes and we put into practice those lessons learned that are so important to achieve sports excellence, we can take advantage of the recovery after the test to go out on the bike in a more playful way and carry out the family activities that we program for make ultramarathons a shared success with our families.                                                                                   

All the information and experience acquired must be archived for upcoming challenges in the LMS Platform, the meetings and training that will serve for new members who join and thus we make the training of new athletes a very agile and digital process.                                                                                                                                                               
Lessons learned, what have we learned in these races?                                                                                                                                                           
Now we know our body better, we know what works for us and what doesn't, in terms of nutrition, hydration, training, distances and rest, and they are recorded in a Dashboard of indicators and KPI's.                                                                                                                                                                                      In all the ultra crises are suffered, we must analyze the moments of crisis and try to find a logical explanation and the actions that are going to prevent the causes from being repeated.                                                                                                                                                                                                                   
In short, we must know where we have failed and what to do to improve in the upcoming challenges.