KEELTEK has been present at Hispack 2022, the largest Packaging, and Processing & Logistics fair held in Spain and one of the first in Europe in its speciality.
In this year edition it has brought together more than 600 direct exhibitors from 18 countries, exceeding 1,100 represented brands, occupying two pavilions of the Gran Vía fairgrounds, Barcelona.
HISPACK has been, without a doubt, a firm commitment to innovation and sustainable development, a great showcase of the strength of a transversal sector, present in multiple application industries and acting as a lever for their competitiveness.
There are more than 3,000 companies linked to the main manufacturing segments of the sector, which make possible the key role of containers and packaging in the different industries of application, where the net contribution of the sector as an engine of industrial, economic and social development from the country is evident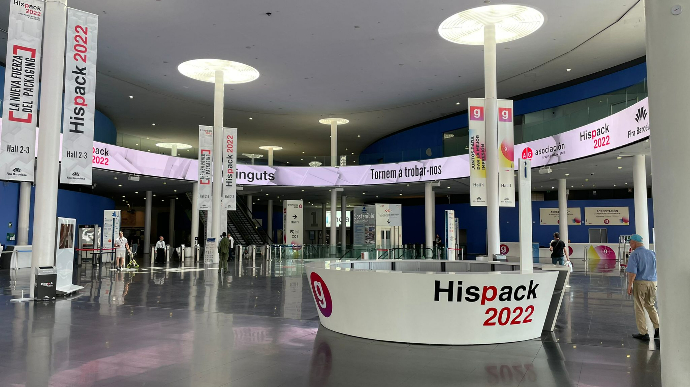 For our technical sales team, that have been moved to Hispack, it has been four days of intense activity at our stand, receiving our customers, partners and also professional visitors with specific projects that require applications that are highly focused on sustainability, interested in learning about our wide range of solutions to improve your production processes.
We have been able to verify how the trend of recent years has only reinforced the power of a sector that was already showing strong signs of dynamism throughout all its application segments, industrial, mass consumption, food and non-food from of change and development vectors such as sustainability, industry 4.0, design and new collaborative innovation strategies, projecting a clear positive look towards the future and the broad lines of development that Keeltek is already working on.
It is true that in the immediate present, the sector is facing great supply challenges, rising production and distribution costs, which have a direct impact on the activity and productivity of companies.
Likewise, the sector is undergoing an intense transformation due to the demand of client industries that are in search of increasingly sustainable packaging solutions without losing competitiveness, in a scenario of intensive regulatory change, to minimize the environmental impact of packaging and packaging waste, a trend that is here to stay.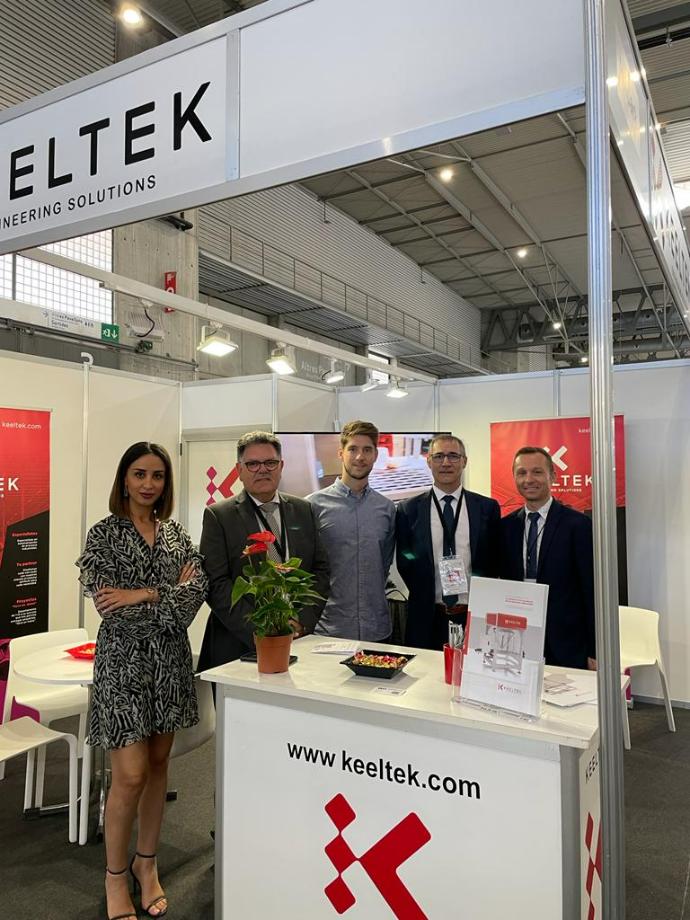 Clearly, an industry in full transformation in which industrial process automation engineering in Spain, such as Keeltek, for its innovative leadership, are providing personalized responses aimed at the competitiveness and efficiency of manufacturing processes that are increasingly intelligent, more automated and personalized.
For Keeltek, Hispack has been a firm commitment to innovation and development that has allowed us to form part of the packaging ecosystem in our country, and contacting our clients, partners and professional visitors again, has allowed us to consolidate our experience and knowledge acquired in operational excellence, always placed at the service of our clients.
We left, very satisfied with this appointment and above all with new challenges to tackle.
Thank you for joining us, for trusting in our initiative and keeping the illusion alive.